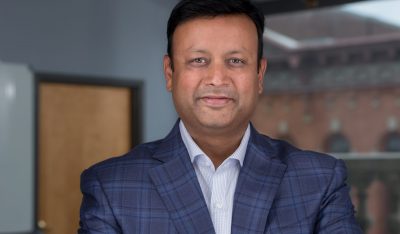 Vikash Agrawal
Executive Chairman & Co-Founder
< Back to Leadership
Vikash Agrawal serves as Executive Chairman & Co-Founder of Levrx. In his role, Vikash is responsible for the strategic direction of the company, where his experience in digital health is essential to the execution of the Levrx mission.
Prior to Levrx, Vikash served as Chairman & Co-Founder of Etransmedia, a software company that provided solutions for electronic health records, patient engagement, practice management, and revenue cycle. Vikash has served as a Principal at FreeMarkets/Ariba in Pittsburgh, where he was responsible for Sales and Business Development for healthcare, manufacturing, and retail organizations. Prior to that, Vikash worked at Symantec, GE, Keystone Corp., and Super Aluminum Co.
Vikash earned his MBA degree from Harvard Business School and holds dual Masters Degrees in Management & Technology and Chemical Engineering from Rensselaer Polytechnic Institute (RPI). He also earned a Bachelor of Science degree in Chemical Engineering from the Indian Institute of Technology.