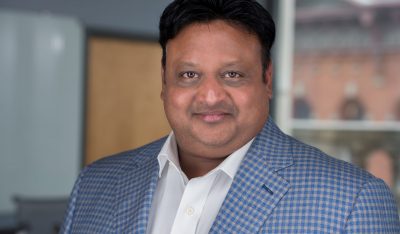 Vikram Agrawal
President, CEO, & Co-Founder
< Back to Leadership
Vikram Agrawal serves as President, CEO, & Co-Founder of Levrx. In his role, Vikram is responsible for the vision, product strategy, and business development. Vikram's previous experience in business and information technology fields are critical to the success of Levrx.
Prior to Levrx, Vikram served as President and CEO of Etransmedia, a software company that provided solutions for electronic health records, patient engagement, practice management, and revenue cycles. Previous to Etransmedia, Vikram worked as Program Manager at Indian Telephone Industries and Groupe Bull, India. He served as Director of Business Development for R.K. Enterprises in Cochin, India.
Vikram earned his Master's degree in Computer Science from Rensselaer Polytechnic Institute (RPI) and he holds a Bachelor of Science degree in Engineering from the University of Bangalore in India.